Courses in Regulation and Competition Policy
We create and deliver bespoke training and learning programmes that address the latest challenges in regulation and competition policy.
We work closely with our partners, research associates and members to create programmes that provide a sound basis for understanding and learning, while offering a platform to share and develop best practices from the UK and internationally.
Learning and development programmes
Our programmes range from an hour or half-day to up to 5-10 days immersion training and include the following representative examples of topics:
Economics of regulation
Design principles for regulatory systems
Successes and failures in regulation: the lessons of experience
Competition law fundamentals: EU and UK
Competition law fundamentals: International
Sector-specific application of competition law: including in the energy, financial services, retail, transportation
State aid and subsidy control
Artificial intelligence law, policy and regulation
Fintech law, policy and regulation
Data protection under the General Block Exemption Regulation
Practical skills in regulatory dispute resolution
We offer a number of practical skills based programmes which allow participants to test their skills in simulated learning environments and translate classroom leanings into the real world.  These include:
Interviewing skills in regulatory dispute resolution
Mediation skills in regulatory dispute resolution
Advocacy and persuasion skills in regulatory dispute resolution
Drafting and handling information requests
Regulatory cooperation
Simulated Board rooms where participants take on the role of board directors and take decisions around interaction between corporate governance and regulatory issues
We design bespoke solutions for individual organisations on request and will work collaboratively with you to design a programme that meets your needs.  Examples of projects our team has designed and delivered in the past in the UK and internationally include:
A three day intensive course for a public body on EU State aid regulation
A five day intensive course for an overseas regulator on sector-specific competition policy, enforcement of competition law, and current challenges in competition policy
A three day course for a sector regulatory providing an introduction to competition law in the regulated (financial services) sector
A two day course for a law firm in Latin America on the application of competition law in an international context
A series of 10 seminars on the application of regulation, law and policy in the regulation of media ownership and control
All of our courses can be delivered online using our state-of-the art video-conferencing facilities.
Key features of our online delivery include:
Delivered by our expert team of economists, lawyers and strategists

Staggered courses or spread over consecutive days
Virtual training to allow you to learn at your desk
Networking support to translate classroom learning into 'realworld' practice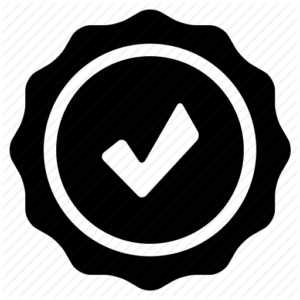 All courses are co-designed by our content delivery team
Bespoke solutions to reflect different industry, practice area of geographic contexts
In addition – subject to availability and the easing of Government restrictions – we plan to offer a number of residential training courses throughout the year.  
Please get in touch with us using the form below with your requirements, whether you are interested in a specific course or a more tailor-made solution.  Please provide as much detail as possible on your requirements including 1) the course or topic(s) you are interested in, 2) number and expertise/experience of participants, 3) timeframe for delivery (including number of days, whether consecutiev or staggered) 4) any bespoke requirements.
We are also interested in suggestions for additional topics for courses that are not mentioned above.