The Regulatory Policy Institute (RPI) was established as an independent educational charity in 1991 with the support of Hertford College, Oxford University, which was its original base. Its object, in brief, is to promote the study of regulation for the public benefit. Alongside organising seminars, conferences, and courses research and project work has been central to the pursuit of that aim from the beginning and, in alignment with the ethos of its founding institution, it has had a global reach.
The scope of this work is wide, reflecting an eclectic view of what constitutes regulation: roughly any type of 'rule-book' that governs a particular slice of economic activity. It has included policy areas such as: privatization and public ownership; market development and liberalisation; competition law and policy; regulation of network industries such as energy, communications, transport (road, rail and air) and water; banking and financial services, including payment systems; environmental regulation and climate change; regulation of pensions provision; health and care policies; public procurement; pharmaceutical regulation; social insurance/security systems and policies; regulation, including self-regulation of professional services, particularly legal services; industrial and technology/innovation policies; international trade agreements.
Within this broad domain of activity, three particular strands of experience and  expertise stand out: (1) Assisting with thinking about new regulatory rule-books in unprecedented contexts. (2) Developing alternative regulatory approaches/options when existing arrangements appear to be going off track. (3) Providing independent, expert 'second opinion' assessments of published public policy documents, whether they reflect past decisions or proposals for the future.
Some of the Research Group's work is self-initiated and supported from general funds, particularly in areas where broad issues arise that may not, at the relevant time, present as 'problems' to any of the participants in specific regulatory processes. The funding for this is necessarily highly limited, however, and the the great majority of projects are undertaken in response to grants, commissions or contracts to study a defined aspect of respect policy.
Project teams are assembled by the Chair of the Research Group from the members of the RPI's contact network, who come together for specific pieces of work. The Research Group itself comprises Members of the RPI's Council and designated Research Associates (RAs) or Senior Research Associates (SRAs). Either a Member of the RPI Council/Board or one of the SRAs leads each project.
The Institute operates a strict 'public domain test' before embarking upon projects: the authors of resulting reports must be able to make those reports available to the public or, if that is not feasible, the study must be for a body with a public service remit (such as a government department, regulatory agency, inter-governmental organisation, charity etc.).
The Institute welcomes all types of support for its research projects (funding, commissions participation, advice, etc.), at all levels of contribution. Participation in workstreams and projects is welcomed from anyone who has knowledge and expertise to add, subject only to their commitment to the project's own, 'for the public benefit' aims and purposes.
All funding sources are acknowledged on published documents.
Gerard Fox is an RPI Director and Senior Research Associate responsible for the RPI Research Programme. He is a former Managing Director of Credit Suisse with over three decades' experience in financial markets, and an East Sussex County Councillor. He Chairs the East Sussex Pension Fund Committee, is a member of the Corporate Programme Advisory Group on Investor Engagement for the Institutional Investors Group on Climate Change (IIGCC) and is a Chapter Zero member. He has interests in renewable energy innovation and hydrogen policy. He graduated in Economics & Politics from Bristol University and has a recent Master's Degree in the Economics & Policy of Energy & the Environment from UCL. He is a member of the UCL Behavioural Economics for the Environment team. A long time investor in the wine business, he is the co-owner of the award-winning Fox & Fox English Sparkling Wine brand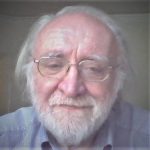 Professor George Yarrow is one of the founders of the RPI and an Emeritus Fellow of Hertford College, Oxford University.  He is also currently a member of the RPI's Council and of the Board of RPI ANZ.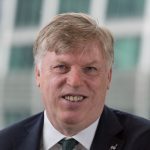 SRA. Head of UK Equity Research, Investec Securities. Former Lecturer at Hertford College, Oxford.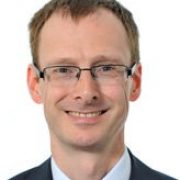 Ed Humpherson is head of the Office for Statistics Regulation, the regulatory arm of the UK Statistics Authority, and sits on the Authority Board. He joined the Authority in January 2014, and led the creation of OSR in 2016 as a new body to set and enforce standards for UK public data and statistics. Before joining the Authority, he was an Executive Board member of the National Audit Office, responsible for economic affairs. Ed is also a trustee of Pro Bono Economics and Motability.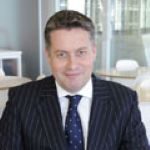 Sebastian has been employed in a number of senior regulatory roles including Director of Research for JHA, Head of Energy Market Regulation for EDF Energy and GNE. He has worked for Affinity Water as a Senior Economic Consultant and Thames Water as an Economic Regulation Manager. He has degrees from LSE (MSc Econ); Exeter (PhD) in Merger Control and an MBA in finance (Henley) and has published on topics including Competition policy and energy regulation.
Catherine Yarrow is Director of Administration for the RPI. She graduated in Economics and Philosophy from the University of York with a 1st with distinction and is currently completing her PhD in Philosophy.